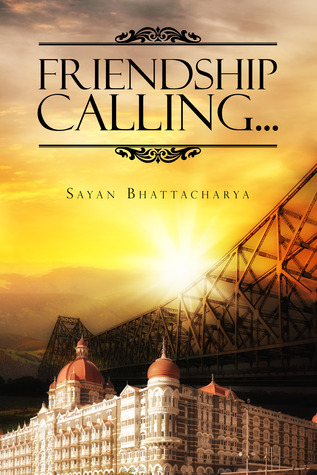 There are some phases in our life which we wish to relive again..It can be our childhood, school or college days..Our old memories are triggered even by small happenings in our current life..Reading this book had this effect on me and I am reminded of my college days and friends I had during that time..I enjoyed a lot with my friends and that happiness I felt is irreplaceable in my life..
In this book, Author talks about friendship between four friends -Sayan,Bijoy, Kaushik and Debasish. They all meet at a college in Calcutta…The way their friendship starts and their relationship is good to read and I could connect it with my own experiences in my college life.
All the four friends are in touch with each other after their college days..But suddenly Kaushik disappears mysteriously and cuts contact with others..Sayan takes effort to track the whereabouts of Kaushik..He meets Manisha, Kaushik's fiance..She too is unaware of Kaushik's status..They both search for him and whether they are able to find him or not and the reason behind his sudden disappearance makes the story engaging to read!!!
While reading this book, I was reminded of the movie " Three Idiots".. Author himself says that he and his friends are " four idiots"..The storyline is slightly similar but reason for disappearance of one friend is different in the book..
Author had portrayed the character of Kaushik very beautifully..His feelings, emotions, friendship, relationships, fear etc are penned in detail.
Manisha's love for kaushik and the way she handles herself after knowing the reason for his disappearance is commendable.
Sayan tries hard to track Kaushik..His love and friendship with Kaushik is so deep and is understandable…Further, Kaushik's parents characters have also been portrayed well by the author.
Author also talks about practical situations in which we lose contact with our friends after we leave college..Our own professional or personal commitments make us do so.
The excitement we feel when we go for an education tour with our friends is depicted clearly in the book..I was so nostalgic while reading this book.The uncertainty of life causes fear but it also teaches the fact that we have to face problems with strong will power and try to move on in our life.
Overall, this book is an interesting and an engaging read!!!
My rating is 3.5/5.